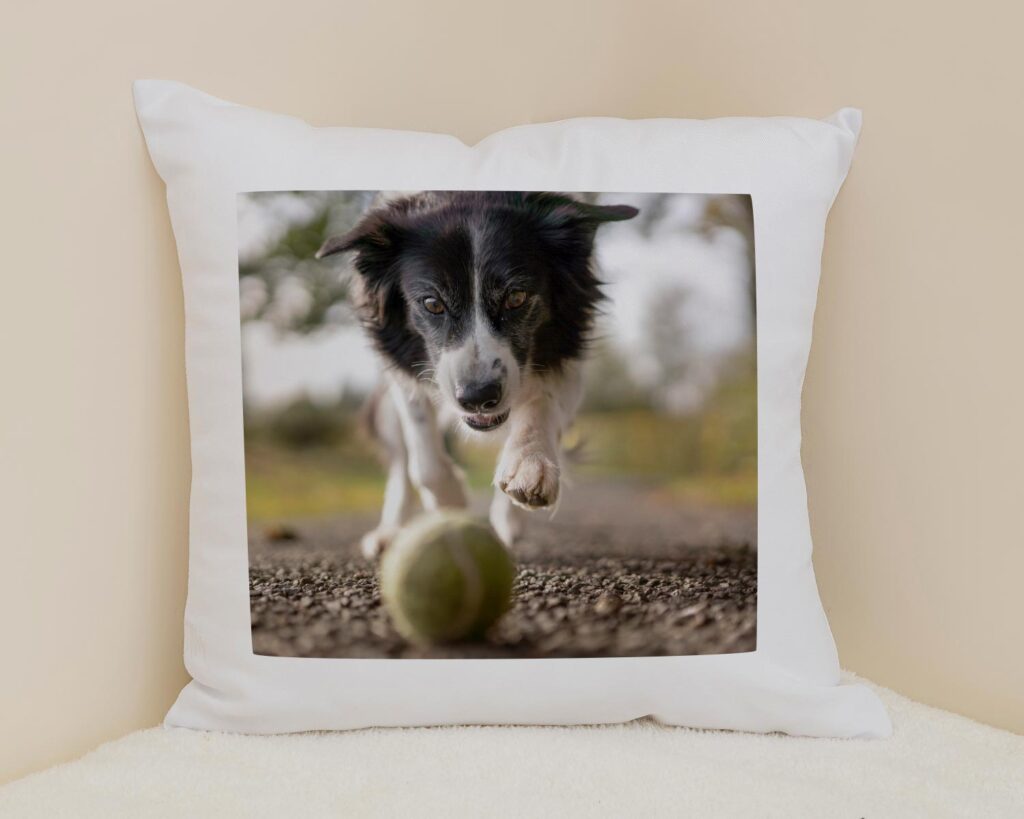 Our most popular cushion which also offers the best reproduction of your photos. Printing on both sides of this cushion is possible. Looks great with photos or designs.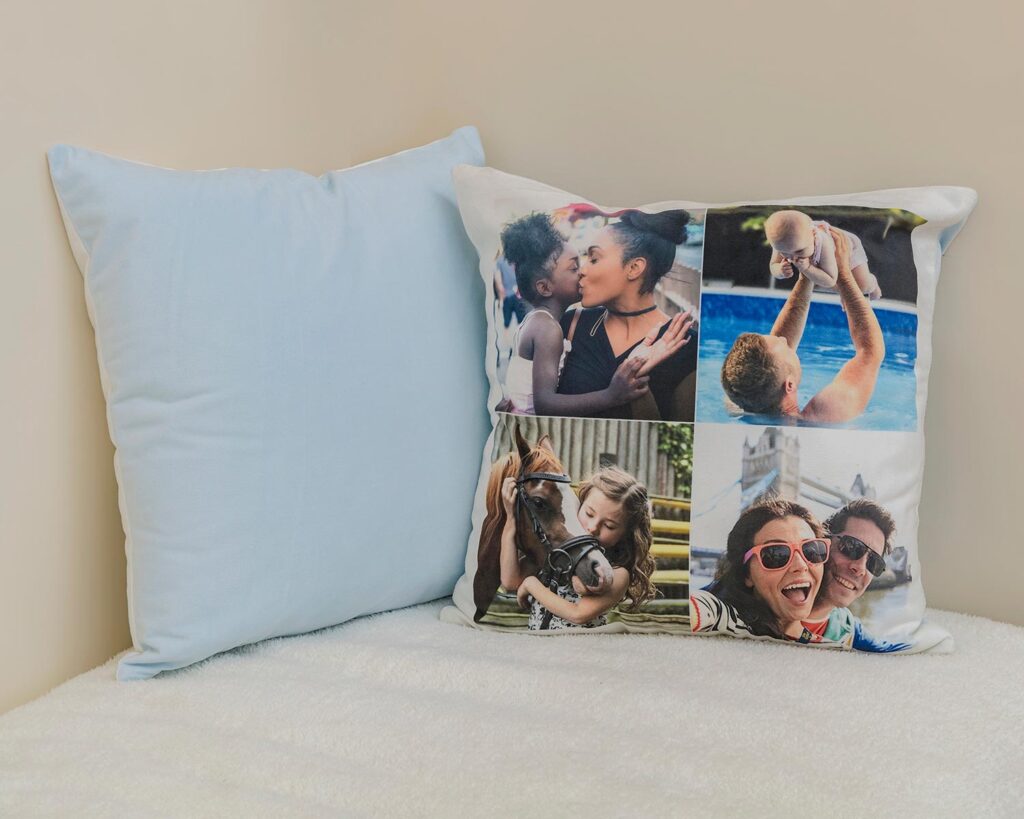 Looking for that
cushion
that you can simply cuddle in your arms? Well, look no further than our lovely soft feeling photo
cushion
. Available in full white or with one coloured side.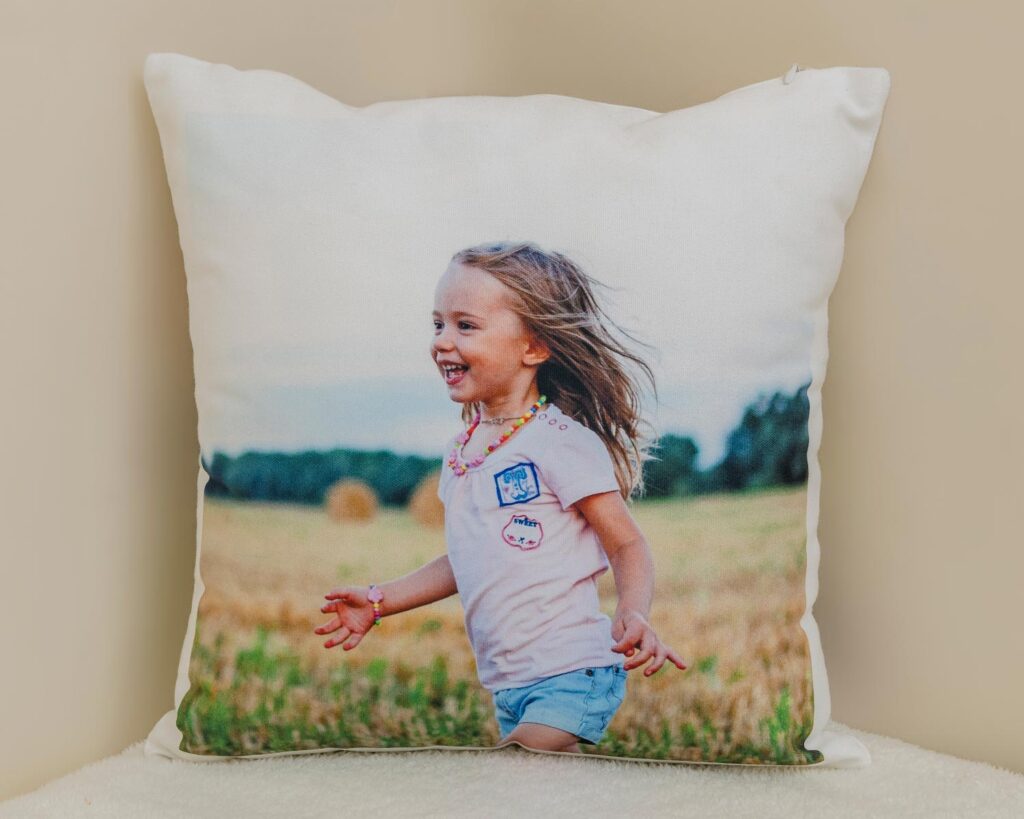 Our canvas effect cushion is the ideal choice for the person looking for a textured feel to their cushion. This cushion can be printed on both sides and features a great finish.
Here's the perfect cushion for a loved one thanks to the silky feel finish which gives it a luxurious feel! The cusion is sure to put a smile on the face of the recipient!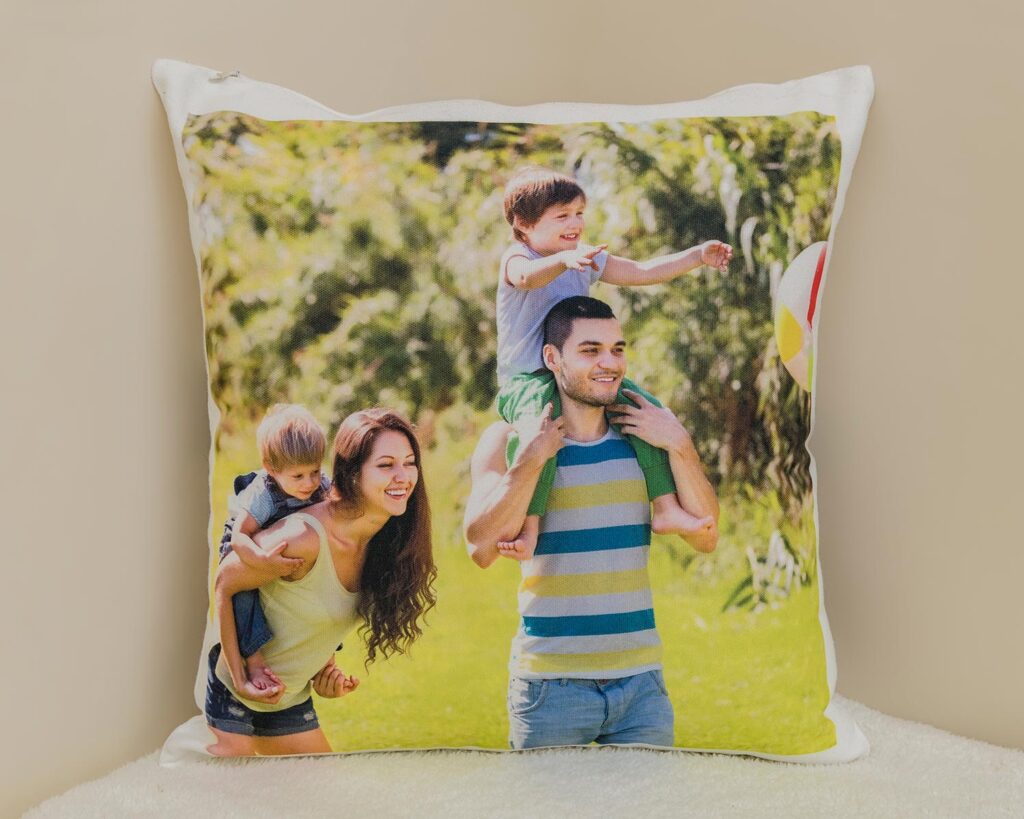 Not sure what to do with that special photo? Why not give it the finish it deserves on one of our photo cushions which will bring a smile to your face every day.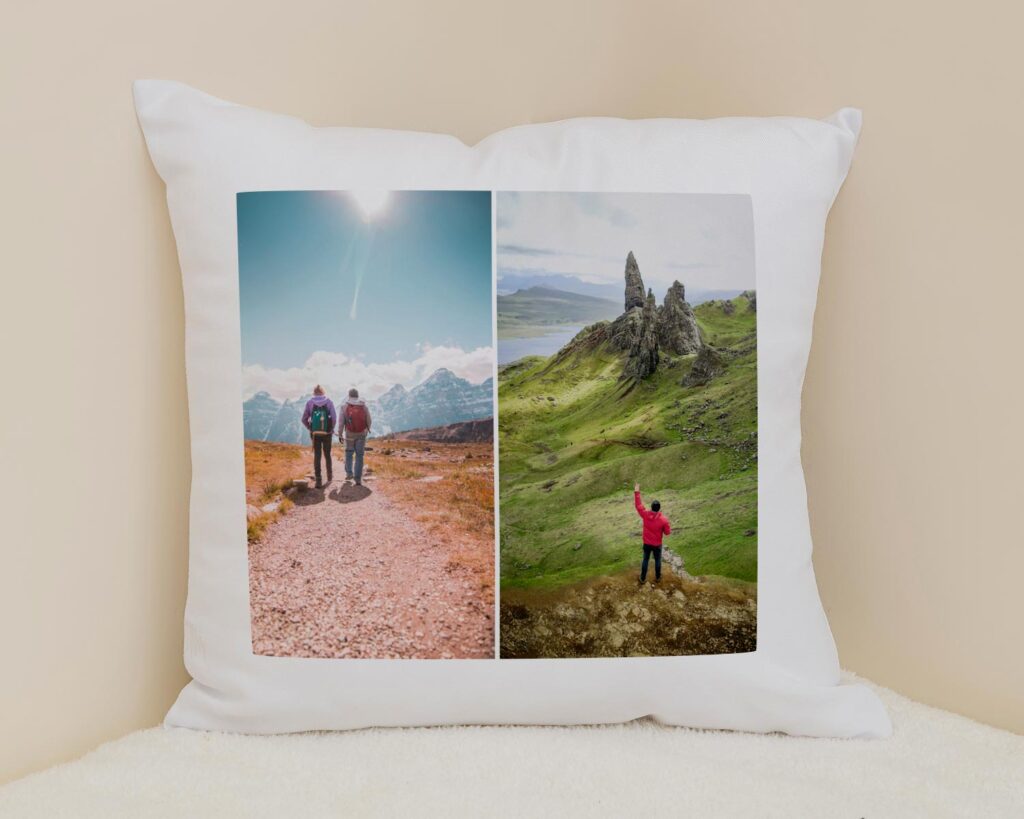 Having problems selecting one photo for your special cushion, why not make a collage cushion where you can add more than one photo to create that perfect cushion.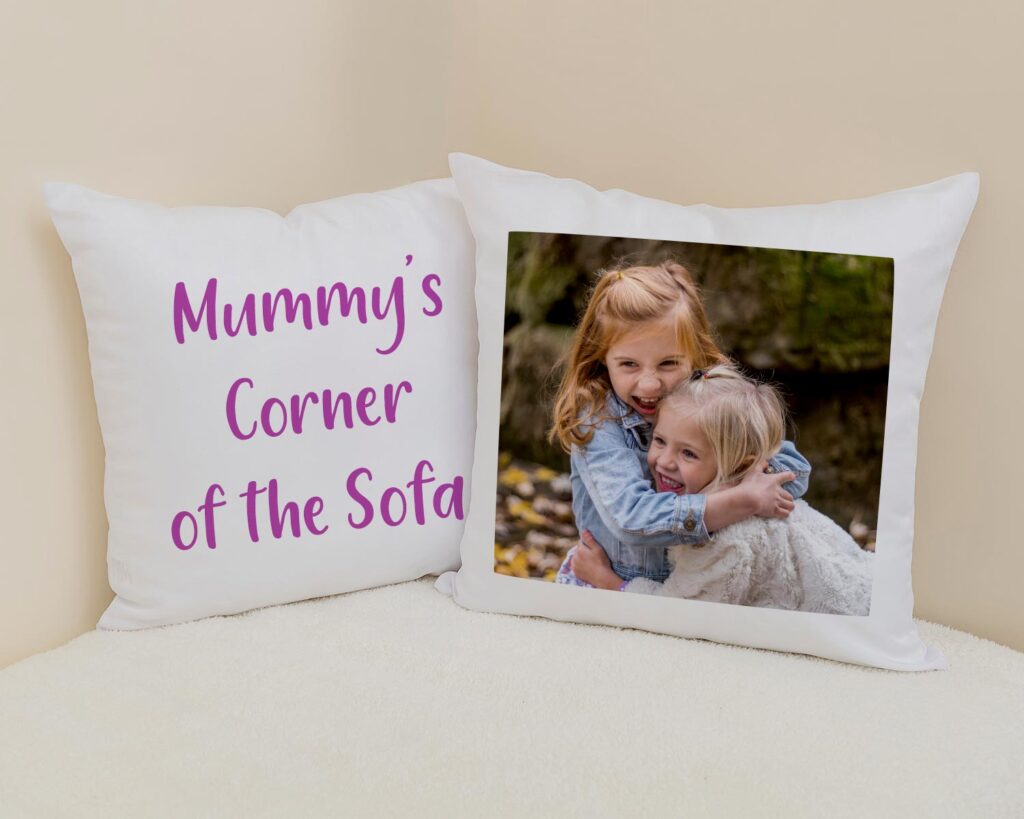 This is the cushion if you want to personalise it with your own personal text, there is a wide variety of fonts and colours available, let your creativity go wild.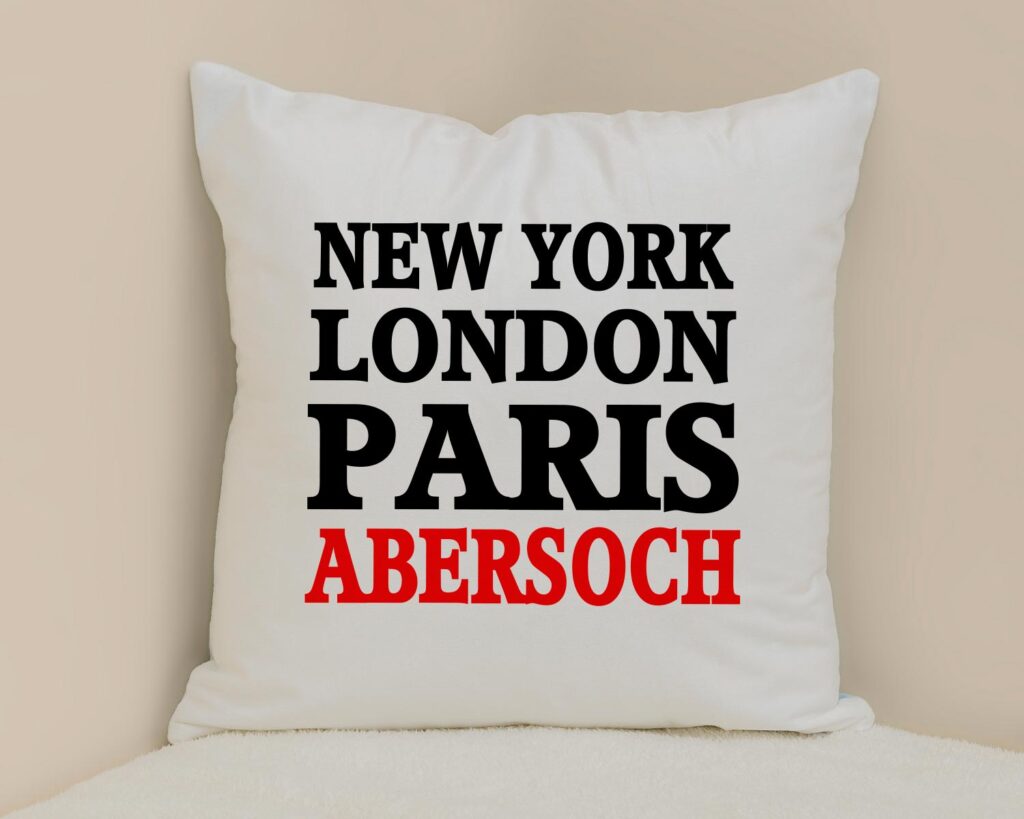 For that special treat or gift look at our range of designed cushions. Standard cushions available as well as personalised versions – personalise with your text or photos.