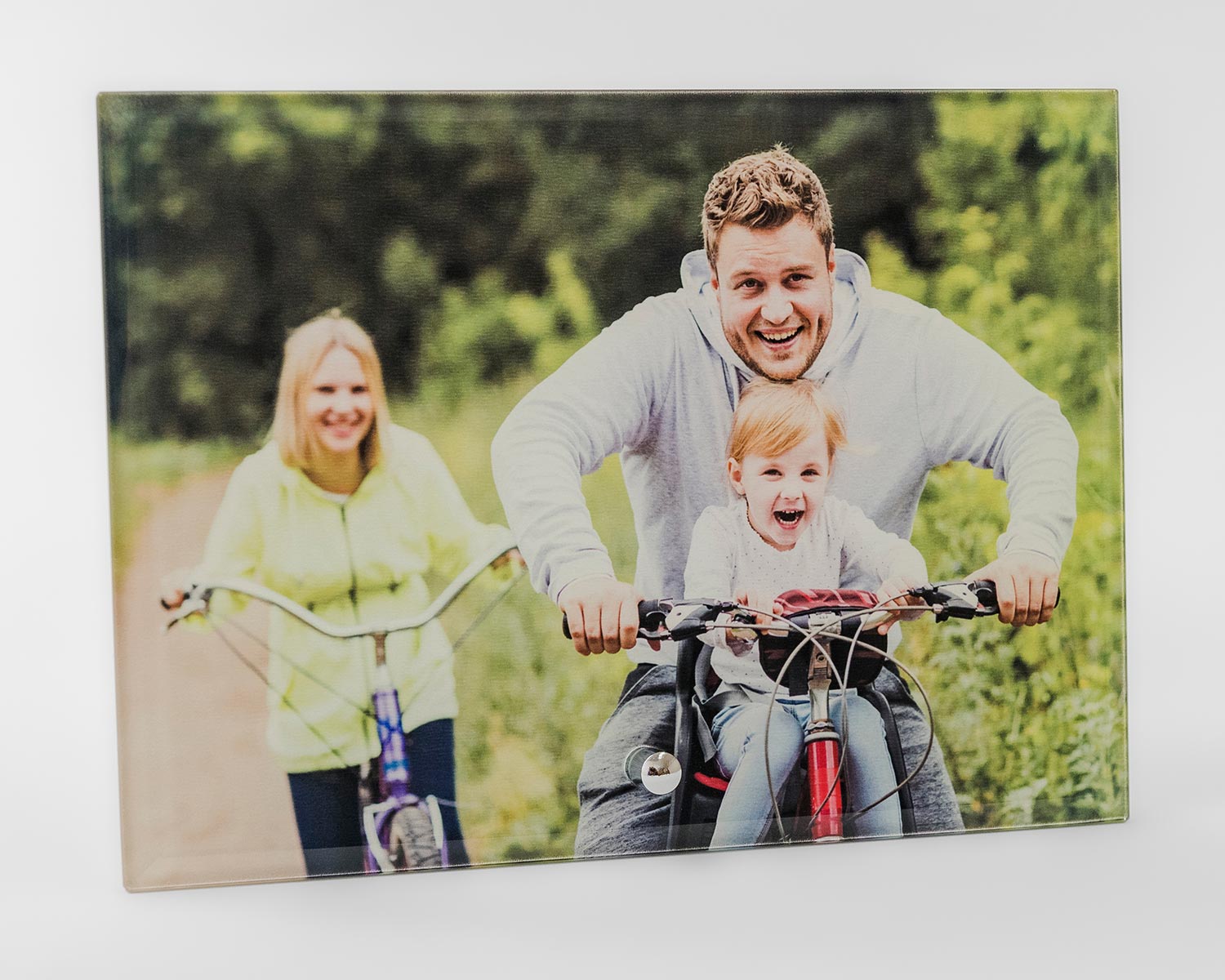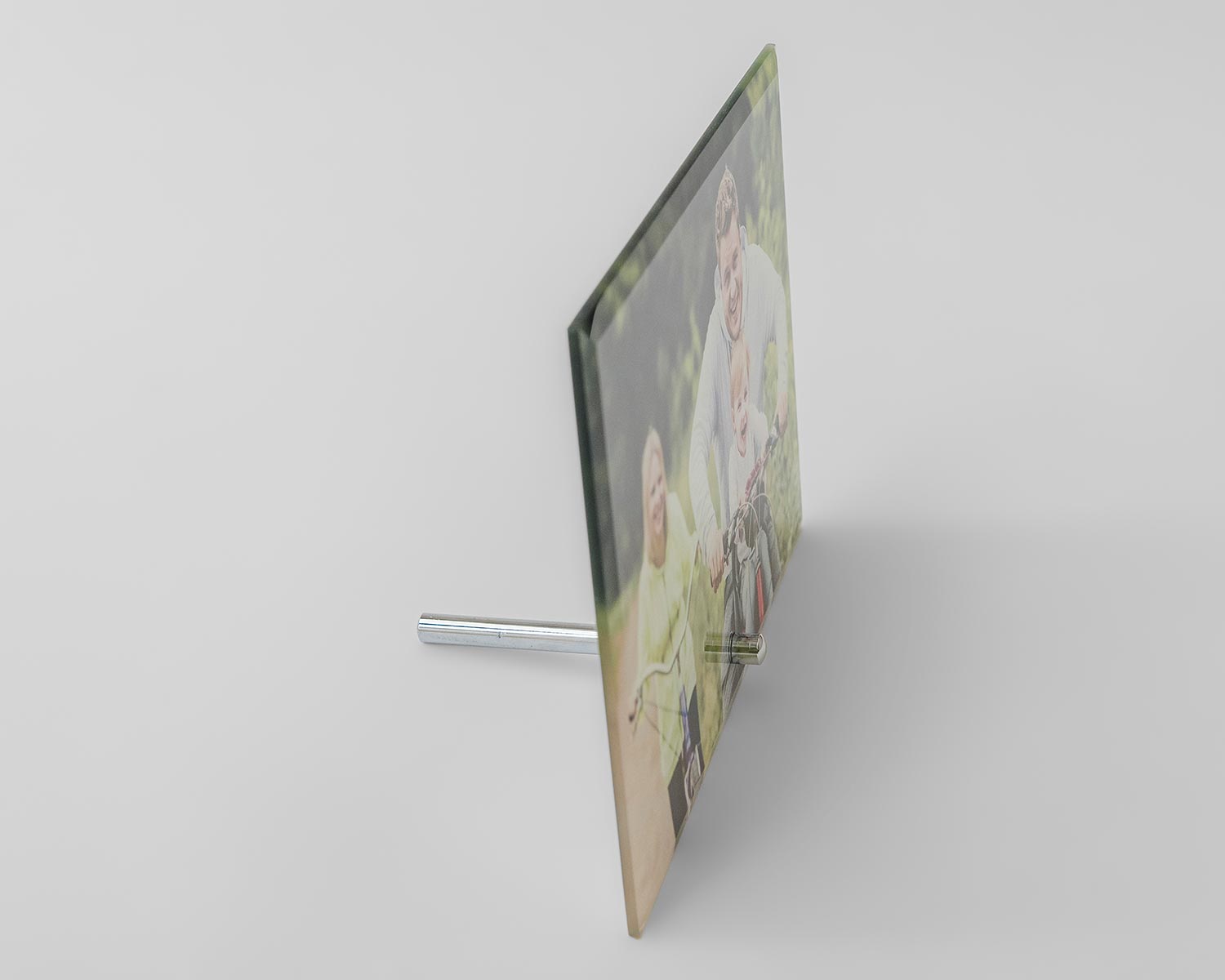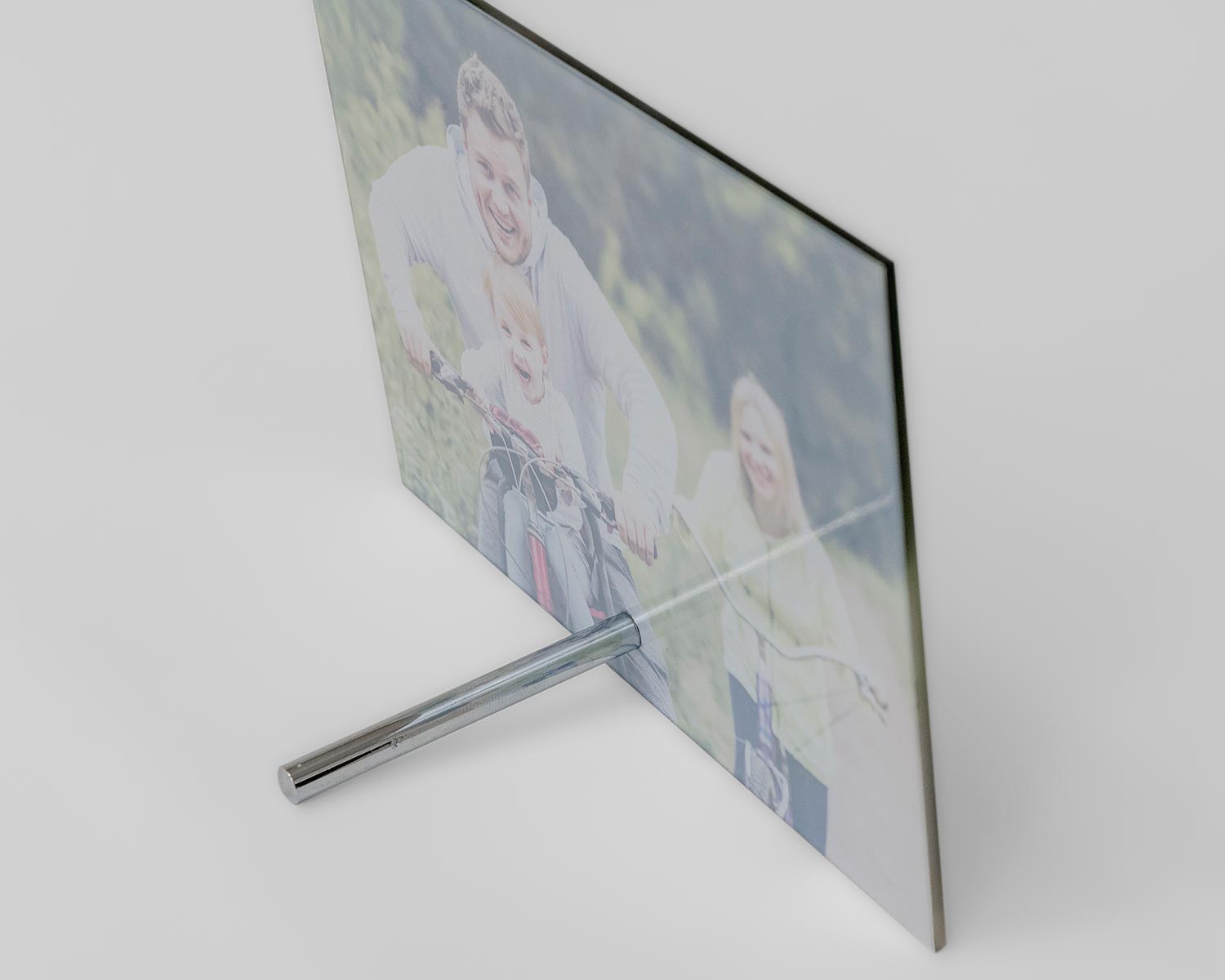 The Glass Frames are a neat way to present any photograph. They are made from high quality glass which are supported up by an aluminium rod which has a slim profile which is barely noticeable.
The product offers a great photo finish as well as accurate and vibrant colours. The item is made by hand by a member of our team. The item would complement almost any room in the house as well as a desk at work, the possibilities are endless.
Photos from social media profiles or from your device can be used to create this item. Our ordering system allows you to log in to your social media profile to fetch your desired image.
Glass Panel
Vibrant Finish
Great gift or a keepsake